I shared some of my favorite items from the
Hallmark holiday line for 2012
last week. I know it's early for me since I like celebrating my holidays one at a time, but I had to share the fun. And now it's November, and I'm going to quickly get behind in my shopping and card making if I don't watch it. I figure the least I can do is help you out, right?
I have some help for everyone on the card making side. Hallmark is offering 30% off your personalized greeting order. Now through 12/31/12, you can get a 30% discount on customized greetings and photo cards with the code
BLOG30
. While that provides a a wonderful savings, it unfortunately doesn't provide that deadline I need to get my cards out on time! Everyone likes New Year's cards though, right?
For the shopping, I can also offer a little help. I shared many of
my favorite Christmas items
, and I get to give some of them away!
I talked about the
keepsake ornaments
and the wide variety Hallmark now offers. We choose ornaments each year that mean something to us, ones that the wee ones will take with them one day when they have trees of their own. Since Little Miss was my amazing Spider-man this year, I love that Hallmark has a
Spider-Man ornament
. While Little Miss doesn't look nearly as fierce as this Spidey, it's a great way of remembering my girl who beats to her own drum.
And I may have waxed poetic just a little bit about the
recordable storybooks
Hallmark offers. I received the new book
Santa Claus is Coming to Town
, but there are so many more available.
A Charlie Brown Christmas
is still the first Christmas book I read when I go to my parents' house, thirty years after they originally gave it to me. I may have at one point colored on some pages with crayon, and some of the pages may be slightly ripped, but that is my all time favorite story - and
A Charlie Brown Christmas is available as a recordable storybook
. I love that the recordable storybooks make it even easier to create those memories since children can listen to the books before they can read, and parents can record their voices reading the story for posterity - and for $19.95. You can bet that I am recording my voice this year for the book Santa leaves the wee ones!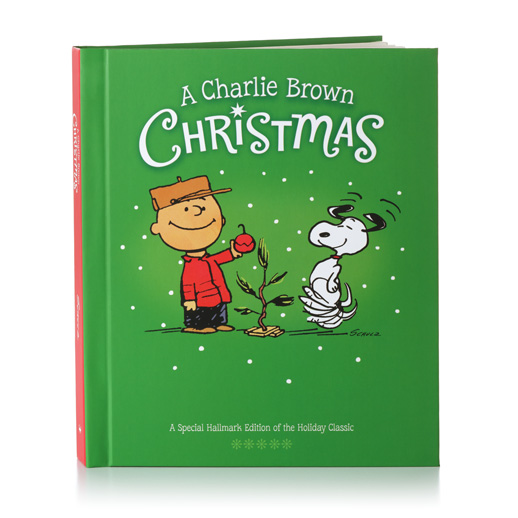 Beyond the fact that there are multiple titles I think would make me cry to even try to read them (think:
Under the Same Moon
- which is $29.95 and not $19.95 like most of the recordable storybooks), I am enamored of the fact that Hallmark offers a Spanish language
recordable storybook, La Primera Navidad
(The First Christmas). With Little Miss in a Spanish immersion program, I search high and low for Spanish books to add to our collection, and I have to say, trying to find a Spanish language Christmas book from Santa last year was tough.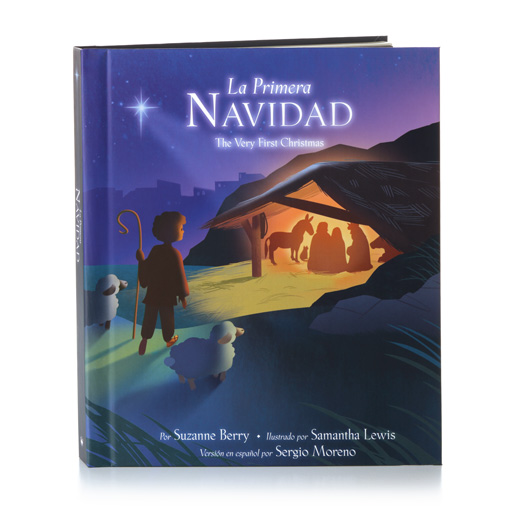 So why am I repeating this? Because I get to make your Christmas shopping just a little bit easier. I have a Hallmark Spider-Man Christmas ornament to give away, and not one but two of the recordable storybooks (not necessarily the ones I showcased here). There will be one winner who receives all three items, and I'm excited to get to play Santa.
First of all, let me stress that you must follow all the rules. If you do not follow the rules, your entry will not count!
This contest is open until Tuesday November 20 at 7pm CST. I must have a valid way to reach you, so leave me your email address in your comment or be sure your profile has your email address visible. No duplicate comments will count. This giveaway is open to US residents age 18 and older. Winners will be selected via random.org and must respond within 24 hours of being notified by me or I will select a new winner.
Mandatory Entry
: Tell me - how do you make holiday memories?
Bonus Entries
(leave a comment for each entry - if you put it all in one comment, I'll count it as one entry):
1) Earn one additional entry for
following me
on
Twitter
, then tweeting this contest with the following tweet: Holidays are coming. Get ready with @HallmarkPR and @honestandtruly. Ornament & recordable book giveaway:
http://bit.ly/PV1z0o
(leave a link to your tweet as your comment and make sure you do all the steps!)
2) Earn one additional entry by following this review blog publicly via Google Friend Connect.
3) Earn one additional entry by following my "regular" blog
Honest & Truly!
publicly via Google Friend Connect.
4) Earn one additional entry by liking
Honest & Truly! on Facebook
. (Yay, it's legal again, so long as you know you have to leave a comment
here
to enter and that simply liking me isn't the entry, along with acknowledging the fact that Facebook has nothing to do with this giveaway whatsoever.
5) Earn an additional entry by putting me in your
Google Plus circle
. Am I already in your G+ circle? No problem - just leave a comment letting me know that you've added me or already have me there.
Good luck!
In the interest of full disclosure, I received some Hallmark holiday items as described in my post about the Hallmark holiday line for 2012. I received no other compensation. As always, all opinions expressed remain my own.